Latest News
← Go back to previous page
GUITAR FOR SALE!!!
I am Pierre Bensusan and I am glad to offer my Ryan Signature Model guitar for sale. I have played, performed with this guitar during 5 years, and recorded the album "Altiplanos" with. This guitar is the first ever Signature model made by Californian luthier Kevin Ryan, and the first model of the Pierre Bensusan's serie. It has Brazilian Rosewood back and sides, Mahogany neck, Cedar top, etc. All specs are listed on the following links.
It is sold with a Deluxe Calton case (green) and a state of the art pre-amplification system composed of a Headway piezo electric pickup positioned underneath the saddle and a stereo Amulet transducer made by Trans-Audio in Santa Cruz (CA).
Sale price: USD 22.000,00 including one reserved spot to my residential guitar seminar in my home in France.
Info on the guitar
Info on seminars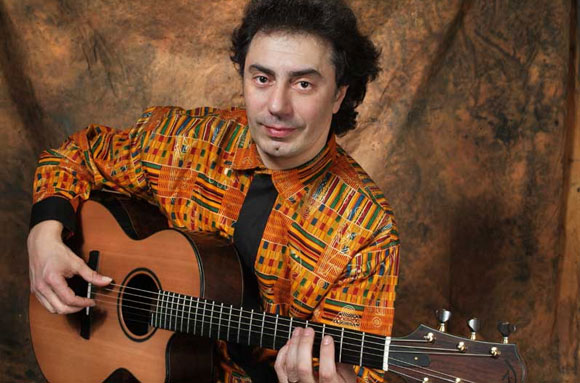 ← Go back to previous page
Comments